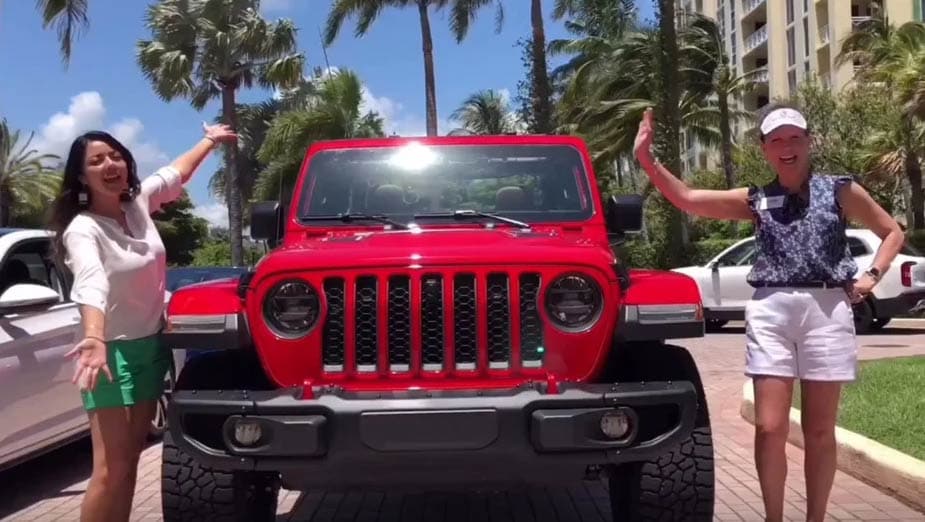 Under sunny skies and perfect temperatures, the Southern Automotive Media Association (SAMA) held its 9th Annual "Topless in Miami Presented by Haartz" Convertible & Panoramic Sunroof Competition. Members awarded the all new 2020 Jeep Gladiator honors as the "Best Truck".
"Our members especially enjoyed driving the all-new 2020 Jeep Gladiator, which combines pickup truck and Jeep attributes along with the unique experience of open-air driving," said SAMA President Paul Borden. "The Jeep Gladiator offers great functionality, versatility and capability, making it the ultimate vehicle for any outdoor, open-air adventure."
The all-new 2020 Jeep Gladiator is touted as the most off-road capable midsize truck ever. It is riding on the rich history of the famously rugged and dependable Jeep brand with its unmatched functionality and versatility, best-in-class towing and 4x4 payload, and award-winning open-air design.
Gladiator comes equipped with 3 distinct powertrain combinations and a signature cargo box that sets it apart from any other SUV or truck. Combining traditional Jeep attributes with strong truck credentials, the Jeep Gladiator is a unique vehicle capable of taking passengers and cargo anywhere your spirit of adventure takes you. A multitude of technology features, such as Apple CarPlay and Android Auto, and safety systems, such as Blind-spot Monitoring and Rear Cross Path detection, adaptive cruise control and Forward Collision Warning-Plus, make Gladiator appeal to a wider audience.
Visit Freehold Jeep & Chrysler to test drive the all-new 2020 Jeep Gladiator
and feel the excitment of trail-rated off-road excitement in a legendary Jeep vehicle that is uniquely designed and ready to handle whatever you're up for!