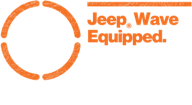 THIS IS OUR SALUTE TO YOU.
Jeep® Wave  is an exclusive membership program filled with exciting benefits and perks created to bring our owners the utmost in care and dedicated 24/7 support. When you purchase or lease an eligible Jeep Brand vehicle, you will automatically be enrolled in a 24-month Jeep Wave membership. A Jeep Wave membership can also be purchased on 2015 model year or newer vehicles so nearly every Jeep vehicle owner can take advantage of this offer.
SIGN IN OR REGISTER
JEEP® VEHICLE OWNER SUPPORT

24/7 exclusive Jeep® Brand vehicle owner support is just a call away. For questions about your Jeep Brand vehicle, to service scheduling, or for anything else you may need, simply call your dedicated Jeep Wave member support at 844-JEEP-WAVE(533-7928) or get in touch through our live chat.

 

MAINTENANCE

We want you to take pride in driving your Jeep® Brand vehicle. Jeep Wave members receive four oil changes and tire rotations for the length of membership.

GET THE VIP TREATMENT

Jeep® Wave members get preferred treatment at Jeep Brand events across the country and access to exclusive events and contests.

 

PREMIUM DISCOUNTS THROUGH OUR SAVINGS NETWORK

Enjoy exclusive discounts and curated offers on merchandise from 150 premium retailers through our savings network. Jeep® Wave members can redeem the $500 in savings added to their accounts from a vehicle purchase on select products for up to 40% off.

NO-CHARGE SAME-DAY RENTAL

The worst part of routine maintenance? Not being able to use your Jeep® Brand vehicle while it's in the shop. With a Jeep Wave membership, we've got you covered with a no-charge vehicle rental for the day so you can spend less time waiting and more time doing.

 

TRIP INTERRUPTION COVERAGE

Adventure freely and explore with peace of mind, thanks to Jeep® Wave trip interruption coverage. Jeep Wave will cover up to $1,000 per occurrence for lodging, meals and emergency transportation for you and your family should you ever hit a snag in your journey.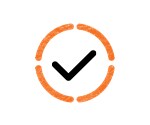 JEEP® WAVE ELIGIBILITY
Jeep® Wave memberships are included with the purchase or lease of select Jeep Brand vehicles. A Jeep Wave membership can also be purchased on all 2015 model year or newer Jeep Brand vehicles.